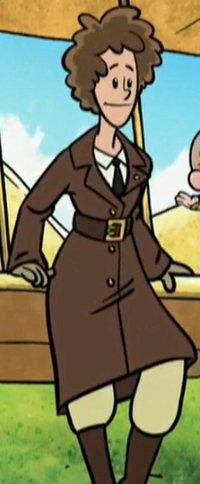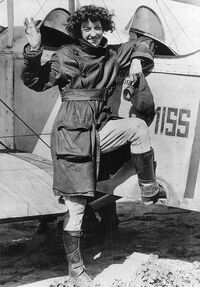 Amelia's teacher refers to the non-specified teacher of Amelia Earhart who appears in I Am Amelia Earhart. She is shown leaning upon the wing of Amelia's plane the Canary after the Riddles leave 1904 (and 7 year old Amelia) and revisit her during her flying lessons in 1921 (when Amelia is 24)
This is likely intended to be Mary Anita Snook aka Neta which is the woman who taught Amelia how to fly. Neta was 1 year older than Amelia, and gave up flying the following year after she married Bill Southern.
Quotes
"It is... no other woman has flown across it alone"