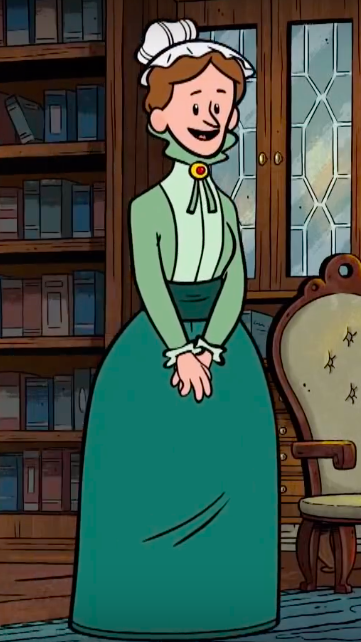 Bell's Mother is how the credits and captions of I Am Alexander Graham Bell describe the mother of Alexander Graham Bell, likely Eliza Grace Bell (born Eliza Grace Symonds in September 1809) who would've been 37 years ~4 months old in March 1847 when Bell was born), and ~49-50 years old in 1859 when the Riddles visited her.
Mrs. Bell is what Xavier calls her when offered water.
She is shown to be deaf, so Alexander makes signs into her hand to tell her what people are saying.
She is voiced by Amanda Richer.
Gallery