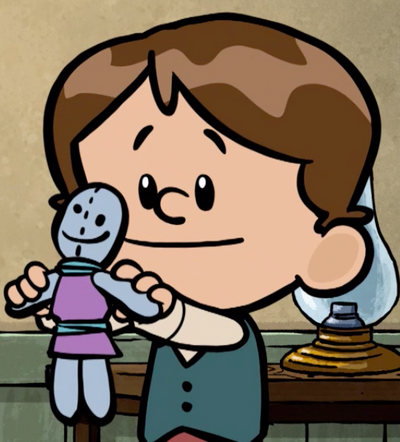 Brendan is Marie Owens' little brother who appears in I Am Marie Owens.
He accidentally rips Marie's doll, and instead of getting angry at him, Marie helps him make his own doll to play with.
He is only named in the closed captions. The credits call him "Marie's Brother."
He is voiced by Jackson Doherty, and appears to be a recolor of George (I Am Alexander Graham Bell).
Gallery
External links
See also