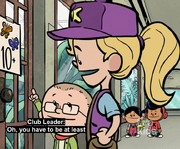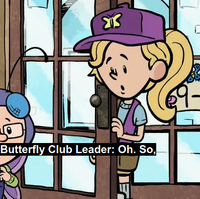 Butterfly Club Leader (or just Club Leader) is how captions describe a girl with a blonde ponytail who appears at the start of I Am Marie Curie. She tells Brad Scott that he can't join the Butterfly Club because he's not old enough.
Later when Brad forms the Junior Butterfly Club she asks if "us big kids" could join.
She is voiced by Addison Holley.