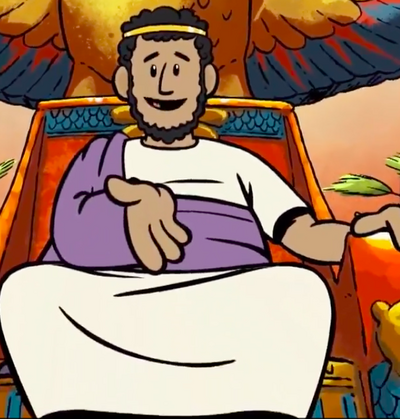 King Ptolemy, likely Ptolemy XII Auletes, was a pharaoh of the Ptolemaic dynasty of Ancient Egypt. He is the father of Cleopatra, and appears in the episode I Am Cleopatra.
Cleopatra approaches him to ask if she skip her lessons so she can go to a festival in town. At first he is unsure, but when she offers to compromise by taking an extra hour of lessons the next day, he lets her go.
He is only named in the credits. Captions within the episode just refer to him as "dad" or "king".
He is voiced by Alex Hatz.