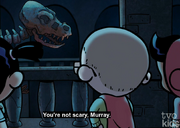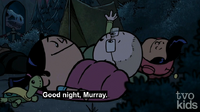 Murray is a dinosaur skeleton that Brad talks to in I Am Harry Houdini.
His name is mentioned again a second time...
Then a third time at the end of I Am Eleanor Roosevelt when Xavier recommends a girl go see him.
Murray is also pointed out to Hikari and Harper.
See also