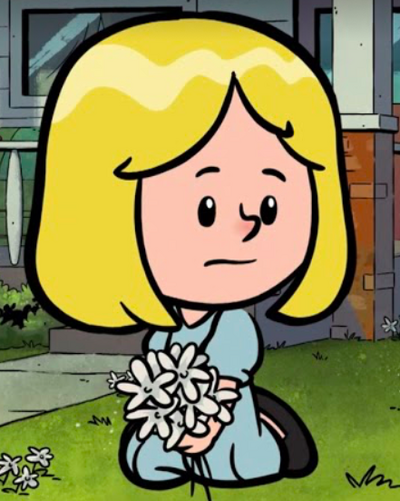 Sarah is a little girl who appears in I Am Jackie Robinson.
When Jackie Robinson goes to retrieve a ball on her yard, she confronts him, saying "hey! you know you're not allowed on our lawn Jackie".
When Jackie protests this warning, a man who is likely Sarah's dad appears behind her, clearing his throat assertively with his arms crossed. Sarah then crosses her own arms, mirroring the man without even looking behind her.
Later she accepts Jackie's offer to come have bread and milk with him and the other kids.
She is voiced by Elizabeth Gnidash.
Videos