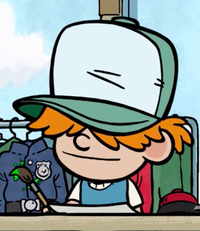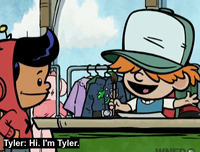 Tyler is a kid who appears in I Am Marie Owens and I Am Dolores Huerta.
He accidentally gets paint on a museum-owned police costume whilst painting, causing the time travel trio to initially get mad at him, but then they all solve the problem in a positive way. He attends school along with Xavier, Yadina, Brad, Harper, Brian, Jin, Charlie, and Jamie.
He is voiced by Roman Pesino.