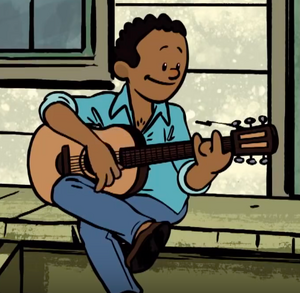 The Young Man is a man seen on the porch of the corner store in I Am Zora Neale Hurston.
He knows how to play the acoustic guitar and is skeptical of the Old Man's stories.
He is voiced by Deven Mack.
He also made a cameo in I Am Jackie Robinson.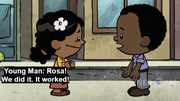 Another called this appears to talk to Rosa Parks though he looks different. He helped her participate in organizing a bus strike in 1955 after the Riddles fast-forward 32 years from 1923.